Introduction
This article describes the surviving older churches of the Liverpool suburbs, Merseyside, Wirral and the surrounding areas. I have selected those constructed before 1800 or with significant pre-1800 remains in the structure. Most of the region's oldest buildings are churches and, if you want a direct link to the distant past, where better to find it? Although many of the buildings have been restored or partially rebuilt since 1800, this has generally been done with sensitivity. Unfortunately, it is a sign of the times that the interiors of most of these churches are only open to general visitors at restricted times, if at all. Never mind, because many are situated in peaceful and atmospheric grounds of no mean historical interest in themselves and the external architecture is wonderful.
Site Contents
I have divided the region into four areas:
Info
This site is the work of Laurence Scales and is part of allertonOak.
The site is entirely non-commercial and is intended for educational purposes.
The site is best viewed at a minimum of 1024x768 pixels resolution. The page layout will be optimal with your browser at about 1200 pixels wide.
The modern colour photographs on this site are by the author except where specified; you may copy these for non-commercial purposes only, but please place an acknowledgement to www.allertonoak.net at their point of use.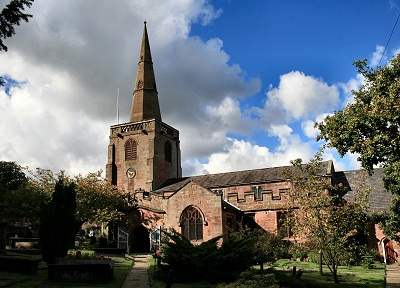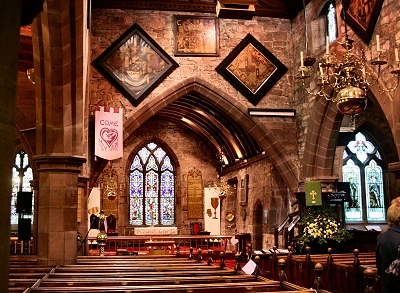 All Saints Church, Childwall