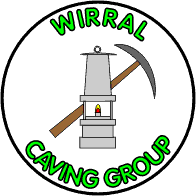 Home Page
Back to Regional Index
---
Content and images
&copy WCG 2003-2015

Click images to enlarge
---
Last Changed: 26/1/2015

E-mail webmaster

---


Trip from Lancaster Hole to Wretched Rabbit -- 31st May 2009
Group: Mary, Ian, Paul, Dave, Martin (RRCPC)

Martin from RRCPC kindly offered to take us on a through trip from Lancaster Hole to Wretched Rabbit and needless to say we jumped at the chance. The weather was warm and sunny as we changed near Bull Pot Farm (which was closed for renovation). We headed up to Lancaster hole and Martin rigged the pitches and we headed down.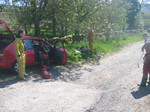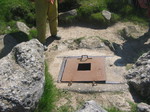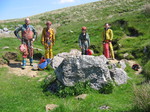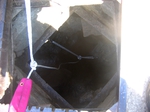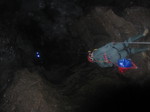 At the bottom we headed off to slug world to look at the formations which are pretty good considering the grubby hole which contains them...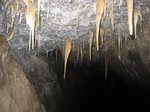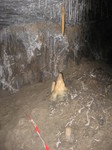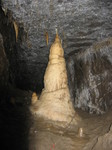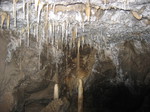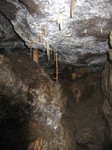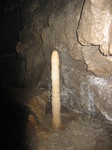 After retracing our steps the party headed off into Bridge Cavern and searched for the connection to the Colonnades passage. After a false start this was found and its very impressive and well worth a visit.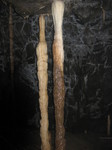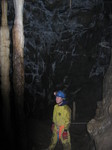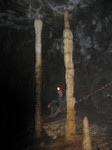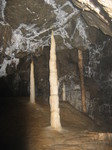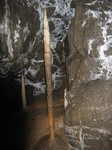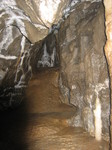 After returning to Bridge Cavern we headed down into Kath's way and into Bill Taylor's passage. Taking the left passage near Montagu the mud slope was climbed and the iron ladder used to enter Montagu West. This was followed through to Portcullis Passage and after inspecting the streamway leading to the sump connecting Bull Pot we headed down Wilf Taylor's passage.

This passage was great fun, but at the end there are a series of awkward climbs down. These proved somewhat challenging for the shorter legged members of the party. There is some 'rope' in situ, but it is sufficiently tatty (sheath worn away in places and half the inner stands severed) that you really wouldn't want to trust it too much. At the bottom of the climbs the main streamway was met and after having a look at the downstream sump we motored on along the main draIn till we came to the boulder choke. The route through the boulder choke was not obvious and we spent a fair few minutes looking before Paul spotted a vertical squeeze which lead in the right direction and we reached Oxbow corner.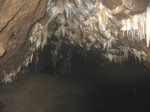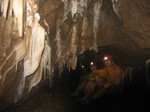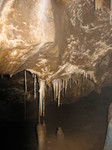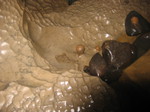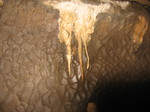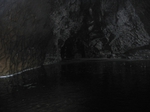 After a quick look at the Oxbow we climbed up the boulder slope and met the high level passage. We carried on through the chambers and passages emerging into Oake's cavern, the exit of which was hidden by a small drop to the start of the Minarets. These were polished off very quickly and it was on to the extremely tedious slog through Cornes cavern, Snail cavern and finally Monster cavern. A lot of clambering over extremely greasy and muddy rocks was needed to finally reach the end of Monster caver and the iron ladder down to the base of Stop pot.

I think some of the party had just about had enough, but there was still quite a bit of caving to do in order to get to the surface. The streamway was followed to Eureka junction and the left turn taken. After about 20m the passage split and the LHS passage to wretched rabbit taken. This involved a aqueous grovel, but after this the rest of the route was generally straightforward apart from some awkward traverses. The passage started to climb and eventually the fixed ropes near the entrance came into view. These proved to be a bit of challenge for the short legged and tired. The surface was finally reached and the unwelcome 1/2 mile trudge back to the Farm. Dave headed off to derig Lancaster hole and Martin kindly came over to help lug the gear. We changed, tidied up and headed back home after a brilliant, but tiring (for some!) trip.

Total trip time about 6 hours