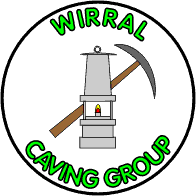 Home Page
Back to Regional Index
---
Content and images
&copy WCG 2003-2015

Click images to enlarge
---
Last Changed: 26/1/2015

E-mail webmaster

---


Trip from Great Douk Cave to Middle Washfold -- 3 Feb 2010
Group: Roger, Dave

A dead easy trip organised to see what water levels were like in Yorkshire after the snow. The weather was frosty and clear as we parked up from the Hill Inn and headed along the path towards Great Douk. Water levels seemed quite low and we quickly headed into the cave after looking at the icicles and ice coated vegetation.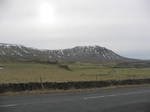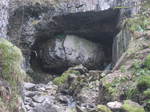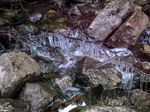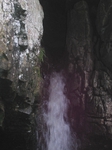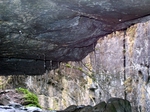 A plod along the passage soon reached the opening of Little Douk Pot and heading on the rift passage narrowed and the water deepened. By dint of sticking close to the sides of the meandering streamway and bridging in places it was possible to remain dryshod. A little waterfall was passed and the passageway walls were plastered with some reasonably pretty flowstone formations. In places there were alcoves with some 'fuzzy' stals and some troughs with gour pools.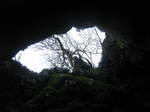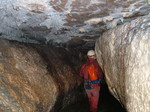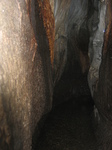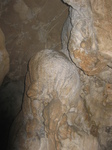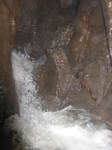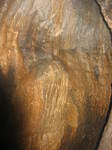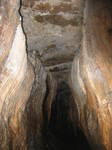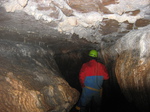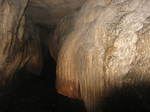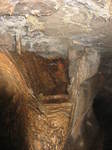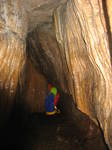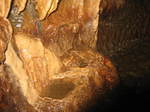 A little further one there was some evidence of flooding to the ceiling with pieces of vegetation draped around stals in alcoves near the roofline. A little further on the water levels dropped a bit and a couple of inlets were passed before the roof lowered at a junction with the bulk of the water coming from the low RHS passage. Taking the LHS passage led to a low wet grovel in the streamway and after a bit of crawling the water decreased and a hole in the roof signified the exit passage to Middle Washfold. A quick crawl along the dry passage led to the dry entrance rift and daylight.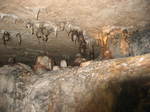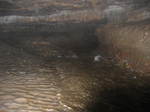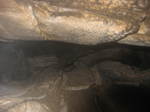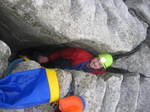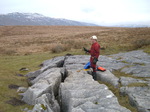 This was a better than expected short trip, in particular there were a few nice formations and just the right amount to water to make it interesting and not too aquatic. It would be an ideal novice trip!

Total trip time about 1 hour.