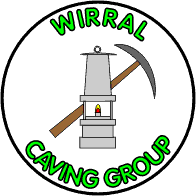 Home Page
Back to Regional Index
---
Content and images
&copy WCG 2003-2015

Click images to enlarge
---
Last Changed: 26/1/2015

E-mail webmaster

---


Trip to Lower Traligill Cave -- 25th Apr 2008
Group: Paul, Mary, Dave

This was the second caving trip of the holiday and we planned to look at the Cnoc Nan Uahm System, but ended up looking in this cave first due to a combination of incompetence and lack of planning. We had a GPS ref for the correct cave, but because the scanner was playing up it wasn't a 8 digit one and Dave was slightly suspicious as he thought the cave was nearer to the road than it was. Hence we headed towards the streamway a few hundred yards after the cottage and found the entrance to Lower Traligill Cave which didn't quite fit with the description of the streamway in the Cnoc nan Uamh System. Looking further up the river bed did not reveal the cave we wanted as its not visible from this location and so we decided to have a look in this one and then decide what to later. After we exited and were having butties, some others members of our group who had decided to do a do a walk encompassing the caves of the area pointed out our mistake. Very embarrassing!

The entrance looked reasonably inviting as the water levels were not too high. Even so the river had to be crossed carefully to avoid premature welly boot overflow. We crawled in on the dry RHS side of the entrance into a low chamber which had some small formations on the ceiling.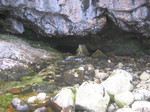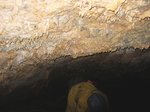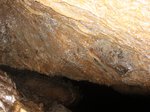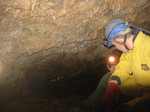 Further on the passage opened out into a slightly bigger chamber which had a lot more formations. The chamber had no exits at the top, but further crawling revealed a way onward and down which led to a sump. Just up from this were a couple of low wet passages which were explored until they became very wet. It looked like they joined the main passage a bit further on, but it was easier to retreat rather than crawl through the water to get back on track.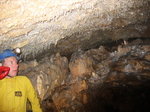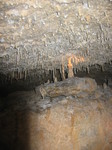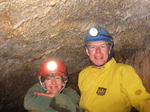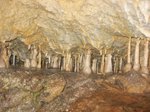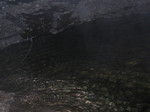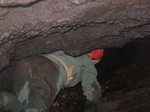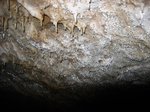 We crawled back towards the entrance and had a quick look at the area where the water descended. It was pretty clear there were no airspaces and so be climbed out to the sunshine and food.

An interesting crawl about, with some small, but nice formations. Total time about 1 Hour