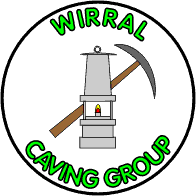 Home Page
Back to Mine Index
---
Content and images
&copy WCG 2003-2015

Click images to enlarge
---
Last Changed: 26/1/2015

E-mail webmaster

---


Trip to Penarth Slate Mine -- 24th Feb 2008
Group: Dennis, Ian, Dave

We had been in Penarth Slate Mine a few years ago, but hadn't explored its full extent or taken any photos. The weather forecast was not good, but since this mine was safe in wet weather it made a good choice. We parked at the start of the track near the A5, got changed and headed up towards the quarry. The weather actually improved and it brightened up considerably as we got to the lip of the quarry and surveyed the entrance holes.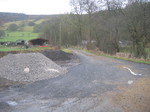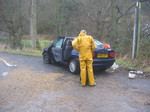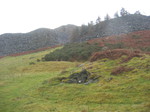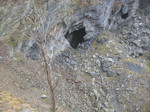 There had been some rockfall at the entrance since the last time we were here and it looked like there was still quite a lot which could come down. We quietly made our way down the boulders!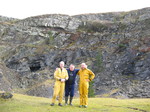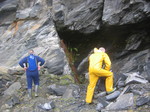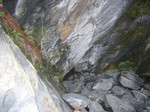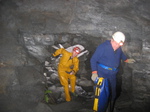 Once inside we headed left along the northern passages. The adits connecting these to the surface have been blocked and there are quite a few sections where the rock was very shaly and had been shored up. In one chamber there was a hole in the floor leading to the lower levels complete with various P hangers. None of these were well positioned for SRT, but would be OK for ladder & lifeline. One passage to the surface was flooded with water to above welly boot depth and we decided to not to bother exploring it to keep dryshod. The chamber back from this had a single bat hanging from the ceiling and this was the only wildlife seen.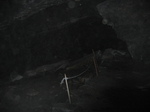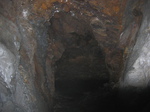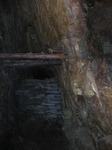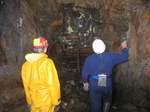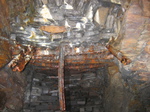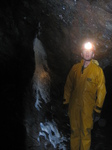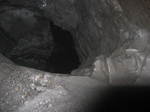 We headed back the way we had come and then carried on following the 'handrail' towards the west vein incline. Once we reached the rails Ian & Dave climbed up the incline to inspect the winch and terninal chamber. There was a bit of dry rot on a couple of the rail sleepers, but most of the timberwork was in suprisingly good condition compared to Moel Fferna Mine which has some really good dry rot threads.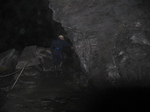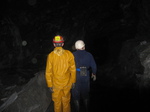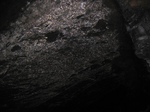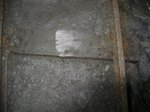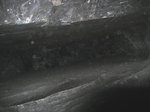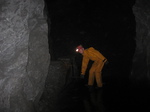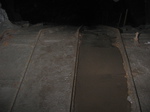 We headed back down the incline to join Dennis and followed the railway lines towards "clapham junction" and onward to the east vein which we had not explored before. The track branched off regularly to traverse chambers on the RHS and one of the bigger ones contained a caban and a small wooden cabinet. There were winches in quite a few of the chambers, and most where in suprisingly good condition. After this we headed back along the rails to the base of the incline and then walked past the graffiti wall. We decided it wasn't worth the climb down the rubble slope to the bottom of the chamber as the survey we had did not indicate anything of interest. We climbed back out to the surface and slunk underneath the unstable slabs before climbing out of the quarry and heading downhill back to the car.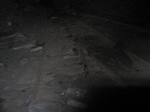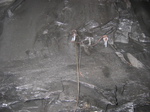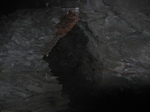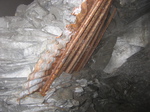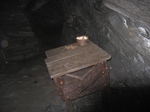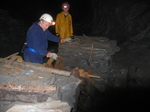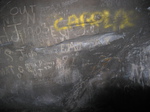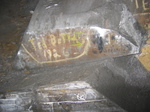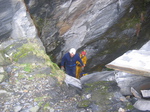 Total trip time about 3 hours