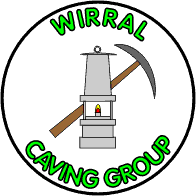 Home Page
Back to Regional Index
---
Content and images
&copy WCG 2003-2015

Click images to enlarge
---
Last Changed: 26/1/2015

E-mail webmaster

---


Trip to Wapping/Cumberland Mine -- 29th October 2010
Group: Graham, Dave

We hadn't been to Derbyshire for a while and so it was a matter of what to visit. Wapping was a possibility, but there were a few notes on the web about access issues and so we opted that if problems arose we could head off to Devonshire Cavern. We parked up at the Masson Mills Shopping Complex and paid an fiver for an all day ticket to give some flexibility.

Since the weather was mild and dry we opted for boiler suits/wellies and stowed lamps, helmets etc. in a rucksack to be discreet and headed along the main road to look for the track heading past the mine. This was found after a few hundred yards and we wandered up the muddy track till we found a gap in the dilapidated wall and then headed over to the limestone outcrop. The entrance to the mine seemed to have been partially walled up, with a gap has been left at the top to allow access. There was a SSSI notice prominently displayed (probably to discourage mineral collectors). We donned helmets and climbed through the access hole. Inside the mine was pretty roomy and we headed along through the stopes eventually reaching the maze of passages in the lower workings. There seemed to quite a few bits of timbering in the mine which didn't look like they would provide much in the way of support, but there was little evidence of major collapses.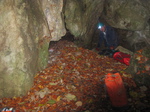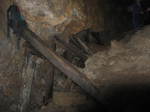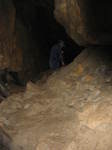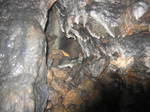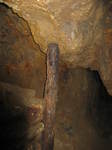 We had a good wander around looking for the connection to Cumberland mine and after a lot of exploratory forays and backtracking suddenly found a spiral staircase which we knew had to be in Cumberland. We then spent a bit of time wandering around to get our bearings so we could find the connection again!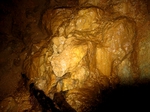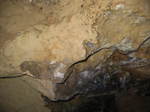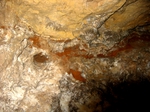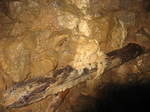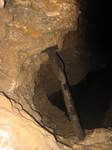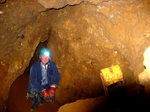 The mine isn't particularly big, but a lot of the passages are similar and so it can be a bit confusing. Once we had sorted out the logical arrangement in our brains the sketch plan we had seemed to match reality and so we spent a bit of time wandering around Cumberland. By the time we came to leave we had pretty well covered all the passages and seem most of the artifacts.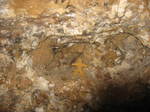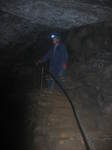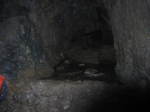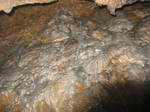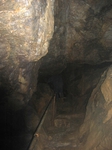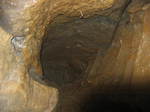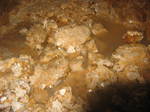 Considering that this was a lead mine, there is very little evidence of lead ore. We found a few thin veins in the lower levels and there are one or two small pieces of galena along with some crystals of fluorspar. Some areas have been hacked about by mineral collectors and there is a fair amount of graffiti in places, but overall its quite a nice mine to explore and its pretty dry! We headed out, changed and wandered down the path back to the car without seeing another person

Total trip time about 3 hours